Summer School 2022 "Design your own renewable district heating and cooling system"
08/04/2022
We are happy to open the application process for our Summer School 2022, taking place from 11th – 15th July in Delft, The Netherlands.


Application will be open until May 20th 2022, 17:00 (CEST)
Awarded Scholarships will be announced on June 1st 2022.
Up to 15 scholarships are available for the Summer school, other students are welcome until a maximum of 30 participants.
Due to the large number of pre-registered applicants we need to select the successful participants.
Selection Criteria:
As COST Action we have to meet the COST Excellence and Inclusiveness policy which is based on 3 main elements:
- Geographical spread

- Career stage, involving young researchers and innovators

- Gender balance
Geographical spread includes less research-intensive COST Members, entitled COST Inclusiveness Target Countries (ITCs) – see below.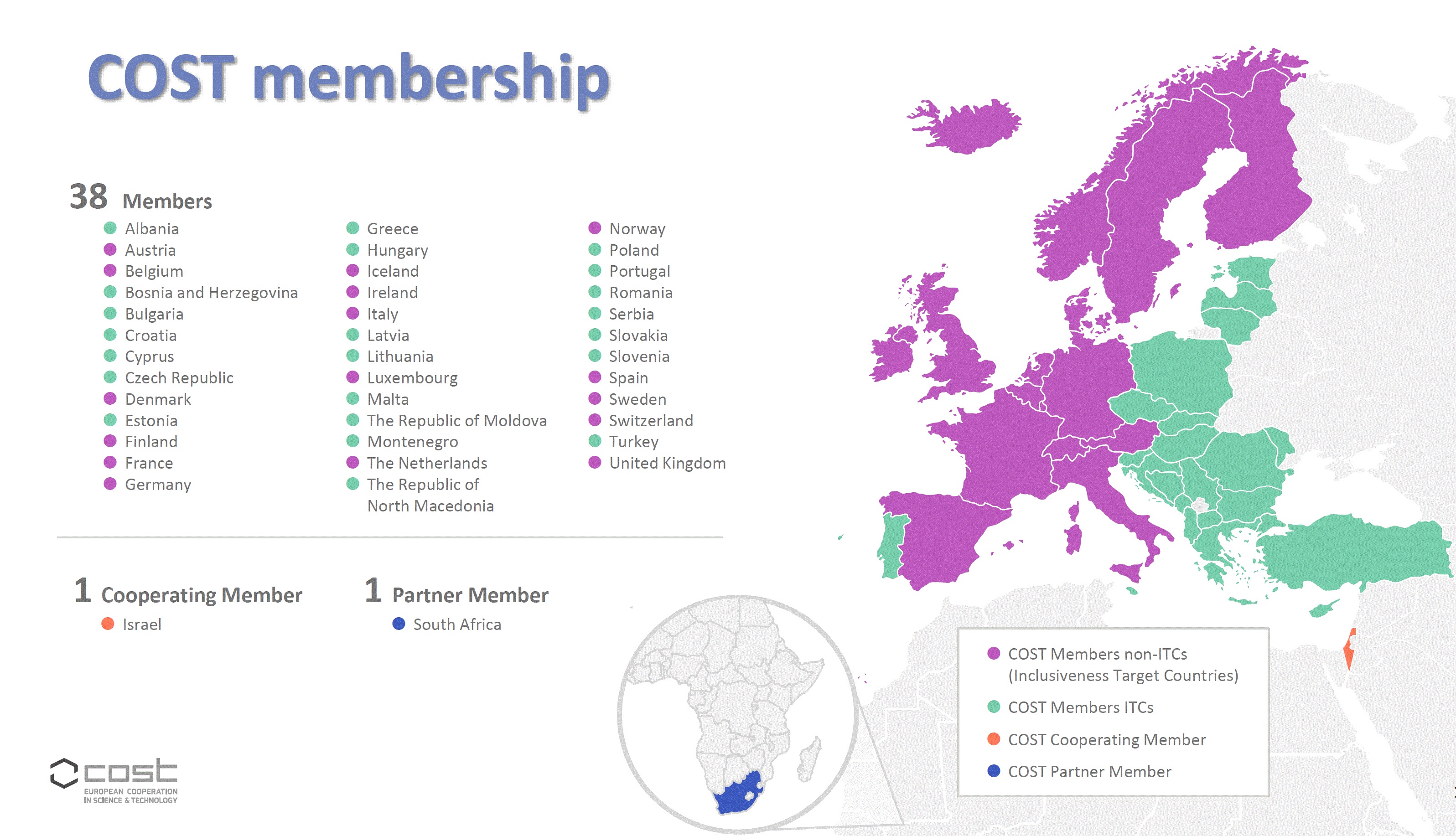 plus recently Ukraine and Georgia (March 2022).
The weighting of evaluation criteria concerning the Geothermal-DHC Summer School 2022:
- Motivation letter: 50%
- COST inclusiveness policies: 20%
- Background and CV: 30%
Financial support in scholarships:
Funds may cover your long-distance travel expenses based on invoices and a daily allowance rate of 180 € per day. For further information please have a look at the provided Information on scholarship reimbursement under supporting documents or in the Annotated Rules by COST.
Supporting documents (Downloads):
Motivation letter template